2015.03.30 Monday
平成26年度 新潟第一中学校 第1回 海外教育研修 現地報告8
Sunday, March 29, 2015
At the final day of this overseas study program, we took a day trip to Universal Studios Hollywood. All of the students enjoyed attractions with their friends and buying a lot of souvenirs. Everyone looked satisfied with their last day.
Then we had dinner at Hard Rock Cafe near USH. It has a huge replica of Eddie Van Halen's guitar in front of the cafe, and also has many famous rock stars' guitars. Students were enjoying the taste of the American genuine steak.
Now we arrived at the hotel and students are busy to prepare for the departure.
Through this program, I think this is just the beginning of their study. I hope they study English harder from now on, and visit here someday.

As we are going back to Japan tomorrow, this report is the last one. I hope our safe return to Niigata.
Written by Masashi Wakai
At USH 1.                  At USH 2.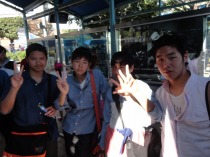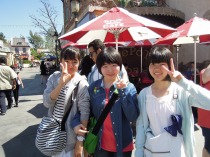 At USH 3.                  At USH 4.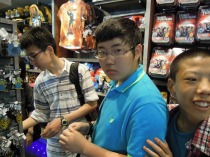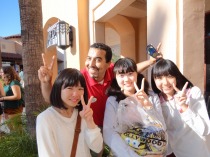 At USH 5.                  At USH 6.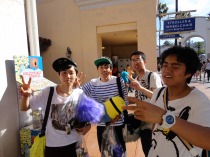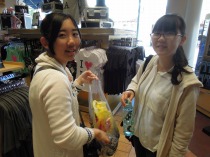 At Hard Rock Cafe 1.           At Hard Rock Cafe 2.